Posted in Triplett & Carothers on October 3, 2022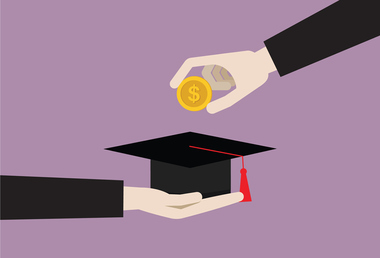 In late September, the Internal Revenue Service sent out some new details on student loan relief, which was announced earlier this year. It has also provided links for further information.
Meanwhile, opponents of loan relief are taking legal action to try to prevent it, although the administration continues to proceed.
Who's Eligible
You are eligible if you have most federal loans (including Direct Loans and other loans held by the U.S. Department of Education) and your income for 2020 or 2021 is either:
Less than $125,000 for individuals
Less than $250,000 for households
If you are a dependent student, your eligibility is based on your parental income.
What You Might Be Eligible For
Up to $20,000 in debt relief if you received a Pell Grant in college
Up to $10,000 in debt relief if you didn't receive a Pell Grant
How It'll Work
In October, the U.S. Department of Education will launch a short online application for student debt relief. You won't need to upload any supporting documents or use your FSA ID to submit your application.
Once you submit your application, the government will review it, determine your eligibility for debt relief, and work with your loan servicer(s) to process your relief. It will contact you if it needs any additional information from you.
What's Next
Right now, you don't need to do anything! The government will contact you when the sign-up period for student debt relief opens.
The government will issue regular updates with more details over the coming days, as it nears the application period, which will begin in October 2022 and last through December 2023.
In the meantime, visit the Frequently Asked Questions page to find out more information on the student debt relief program.
Beware of Scams
You might be contacted by a company saying they will help you get loan discharge, forgiveness, cancellation, or debt relief for a fee. You never have to pay for help with your federal student aid. Make sure you work only with the U.S. Department of Education and its loan servicers, and never reveal your personal information or account password to anyone.
Reach out to Roz Carothers and her team at Triplett & Carothers to learn more.
©2022