Posted in Triplett & Carothers on December 1, 2021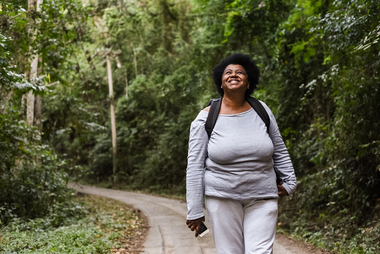 When you retire, your needs change. That's why many people decide to move to a new city at that point. Perhaps you want to move somewhere you've always loved but never lived because there were no jobs in your field nearby. Once you're serious about moving, the first step is research.
Before you decide on a home, you'll have to find out whether you can afford to live on a fixed income in your new city. Look into local costs for housing, taxes, health care, food, and utilities. But most importantly, know what makes you happy, and be sure that you'll be able to access it even if you can't drive to it. There's no point in moving to a new area if you can't enjoy its attractions.
Here are some more excellent tips to help you choose a good place to retire:
Secure access to good health care. When problems arise, you'll want fast access to high-quality health care providers, so investigate nearby hospitals and in-network doctors.
Consider your safety in both the daytime and nighttime.

Research crime statistics.
Read up on local law enforcement.

How far are you willing to walk or drive to the nearest grocery store, dry cleaner, or library? Check to see where local amenities are.
Can your new locale accommodate your hobbies? Look for lots of walking paths and great places to eat and shop — with senior discounts. That's what will make an enjoyable retirement.
Look for states that offer tax breaks for retirees to help you transition to a fixed income.
Consider states that protect the transfer of assets when you die. Part of the reason so many retirees choose Florida is because it has very favorable laws for asset transfer. Plus, it's a no-income-tax state.
Look into the state's bankruptcy protections. Seek out friendly bankruptcy laws in case you become financially vulnerable as a result of a medical emergency. In some states, a paid-off home that's your residence can't be taken in bankruptcy, and other states protect retirement assets.
Factor in transportation. Moving to a place that's walkable and has good transportation, a temperate climate, and access to recreation is advisable so that you can stay active longer.

If you stay active, you'll be healthier longer, which reduces medical costs over time.

Have an international airport near you if your goal is to travel.
Are you open to renting? Renting in a city before buying can give you a chance to know whether this is the place where you want to spend your retirement.
Don't base your decision solely on being near family. If you're thinking of your children and grandchildren, remember that they're younger and more mobile. They may have to move due to work or other reasons. You don't want to chase your children around the country.
What about cultural activities? There are cities where seniors can watch the local symphony rehearse during the day and get cheaper access to amenities like museums, planetariums and operas — all the artistic things that make life worth living. However, you don't have to putter around the museum district every day if that's not the kind of life you want. Want to do volunteer work or have an encore career? Factor these into where you'll live as well.
Don't forget about property taxes. Even though it has a much lower cost of living, Texas' property taxes are roughly double those of California's. Do the math and get a realistic understanding of how much you'll pay for goods and services. If the figure is reasonable, you should be fine.
Remember, aging well is about having ongoing opportunities for engagement, connections, and lifelong learning.
Reach out to Roz Carothers and her team at Triplett & Carothers to learn more.
©2021